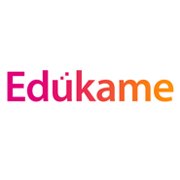 According to local reports (read here), Edukame, a Barcelona, Spain-based web site that provides parents with resources to educate their children, recently raised €100k in seed funding.
Backers included private investors such as Antonio Bernal, as well ENISA, which provided a loan.
The company is using the funds to hire new people in the marketing, content and logistic areas, increase adoption via affiliate programs, SEM, and email marketing.
Founded in 2010 and led by CEO Juan Carlos Mora Gilaberte, Edukame provides useful resources and information that allow parents to educate their children (0-6). It offers expert articles and videos and sells online eductional tools including games, books, and apps. The company was among the  finalists at the seventh campus of SeedRocket.
FinSMEs
07/01/2013