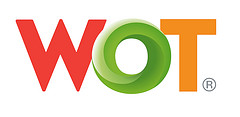 Helsinki, Finland-based Web Of Trust recently raised €1m in funding. The startup provides a community-powered safe surfing tool that attracted our attention. Co-founder Sami Tolvanen joined us to speak about the company, the solution they offer, the funding, and future plans.
FinSMEs: Hello Sami, thank you for joining us. First, can you tell us a little bit more about you?
Sami: "I'm the co-founder of the community-powered safe surfing tool Web of Trust, also known as WOT, and hold the position of CTO of WOT Services.
"The WOT story started back in 2005 when Timo Ala-Kleemola and I studied together at the Tampere University of Technology. We identified that none of the existing internet security/safety products can protect internet users against emerging, new kind of threats that can be only identified by people. That's when we got the idea of Web of Trust and the company WOT Services Oy was founded in 2006".
FinSMEs: What's WOT? Which problem does it want to solve?
Sami: "Basically, WOT is a browser add-on that helps web users surf safer. As said, it is based on real human experiences and therefore protects from threats that traditional antivirus software miss, such as rogue online stores, scams, and unreliable content. WOT shows traffic lights on e.g. search engine results, social media platforms, and webmail and helps users decide which links to click".
FinSMEs: Tell me something more. How does it work?
Sami: "When a user installs the WOT add-on, WOT starts to show above mentioned traffic lights next to search results and external links. In addition, user s/he can start rating sites i.e. sharing own experiences. Basically, a traffic light appears on the browser toolbar, and when user clicks on it, rating window opens. There are four components to rate: trustworthiness, vendor reliability, privacy and child safety. The user can leave his/her rating on those components via a simple user interface. Based on user ratings and trusted third-party sources, such as blacklists of phishing sites, WOT calculates reputations for websites. Those reputations are shown with the traffic lights mentioned before: green for good, red for bad, yellow as a sign to be cautious. The WOT add-on has almost 54 million downloads and our user community has rated almost 40 million websites".


FinSMEs: What's your business model?
Sami: "The website reputations form a unique database. Companies such as Facebook and the Russian Internet giant Mail.Ru use the database to improve their products further. For example Facebook warns their users based on our database when a user clicks an external link that leads to a site that has a poor reputation".
FinSMEs: How many people work in the company?
Sami: "We have currently ten people working in Helsinki and Moscow".
FinSMEs: You recently raised venture capital funding. Was it difficult to close the round?
Sami: "WOT is a unique product and raises interest among various stakeholders. We are very happy about the recent investment round and welcome new shareholders, Inventure and Risto Siilasmaa on board".
FinSMEs: how are you using the funds?
Sami: "We'll use it for additional product development work in order to keep pace with the company's accelerating global growth, and for growing our user community further".
FinSMEs: What's your future plans?
Sami: "Our big goal is to change the Internet landscape and make trustworthiness the new standard of the web. Now it's a bit like the law of jungle out there: new ways to scam people and rip them off appear extremely fast. Not one or even a thousand web users can stop that, but we want to build a global community of hundreds of millions of web users who join their forces to rate sites and make the web a safer place for all. 50 million WOT users is a nice start, but we want to grow it further and strengthen WOT's position as a globally acknowledged web reputation authority".
FinSMEs
03/12/2012