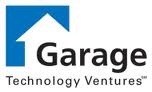 Garage Technology Ventures, a Los Alto, Calif.-based seed and early stage venture capital fund, is partnering with global corporate investors to launch a new investment program in the U.S.
The partnership is initially focused on technologies of strategic interest to corporate partners in the areas of materials science, energy technologies, advanced chemistry, and clean technologies. As the program expands, the scope will include software, IT, communications, mobile, and other sectors.
Launched in 1998 with Guy Kawasaki as a founding partner and also led by managing directors Henry Wong, Joyce Chung, and Bill Reichert, Garage (and partners) will invest $500k to $5m in promising seed and early stage startups as well as growth and late stage companies that can scale to global businesses.
Interested companies can submit their executive summaries to summary(at)garage(dot)com.
FinSMEs
07/12/2012