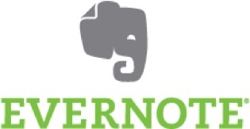 Evernote, a Redwood City, CA-based provider of productivity apps, has closed an additional $85m financing.
The round was led by London-based AGC Equity Partners/m8 Capital with participation from Valiant Capital Partners and existing investors including funds and accounts managed by T.Rowe Price Associates, Inc.
75% of this money has come in the form of a secondary investment (the stock is being sold by existing investors and shareholders), with the rest provided to the company in a primary round.
Commenting on the transaction, CEO Phil Libin said (read here): "As we've talked about in the past, there is no exit strategy at Evernote. Our goal is to build a permanently meaningful and enduring company; a hundred year startup. In order to accomplish this, we have to separate liquidity from exit.
"This latest round is another step on this journey. By giving early shareholders the opportunity to sell some of their holdings, we reduce the pressure to exit while at the same time forging relationships with important new long-term investors who can help shepherd the company to, through, and beyond an eventual IPO".
As he added in the post, the funds from the primary portion of this round will be used to focus on "building the best possible products, without being distracted by external market conditions".
Founded in 2007, Evernote has built products that allow users to capture, organize, and find information across multiple platforms. Users can take notes, clip webpages, snap photos using their mobile phones, create to-dos, and record audio. All data is synchronized with the Evernote web service and made available to clients on Windows, Mac, Web, and mobile devices. The company's web service also performs image recognition on all incoming notes, making printed or handwritten text found within images searchable.
FinSMEs
01/12/2012