Curious Hat, Inc., a provider of interactive and educational mobile applications that stimulate children to interact with the real world, is to participate in the Mountain View, California-based 500 Startups Accelerator Program.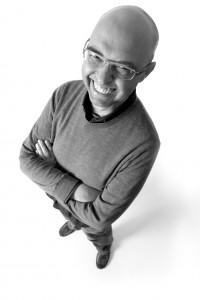 Founded in January 2012 by  CEO Luca Prasso and Erwan Maigret, both of whom are parents and seasoned professionals from the feature film production and software development industries, and led by Creative Director Nadia Andreini, San Mateo-based Curious Hat produces innovative educational mobile applications for iPhone, iPad & Android for curious kids and explorers from 3 to 9yrs. Their apps are discovery tools (not games) aimed at energizing kids to play, create, invent, explore and learn in enjoyable ways without the limitations of set parameters.
These products (titles include Color Vacuum and PHLIP) are created for and tested by kids (and adults), from inception through to their public release, and have no advertising banners or in app purchases.
Investors in the company also include:
– 500 Startups,
– Paolo Giovine, H-Farm Ventures,
– Emanuele Carminati Molina, President at Valextra,
– Enrico Brusemini, Founder of Tecsan,
The advisor board includes: Fabrizio Capobianco, Jonathan Lindo, Lionel Le Maux and Michele Simonato.
To be launched in October 2012, the 500 Startups Accelerator Program will provide startups with up to $250K in funding, first class mentors and designers in residence, platform-specific strategies for customer acquisition, and a dynamic creative workspace.
FinSMEs
01/08/2012