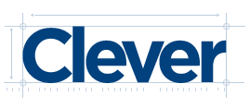 Clever, a San Carlos, CA-based provider of an API that allows developers to access school data, has raised $3m in seed funding.
Backers include:
– Bessemer Venture Partners,
– SV Angel,
– Mike Maples (Floodgate) ,
– Jeff Clavier (SoftTech VC) ,
– Kevin Rose (Google Ventures),
– Ashton Kutcher,
– Mitch Kapor,
– Ben Parr.
– Jessica Livingston,
– Sam Altman,
– Harj Taggar,
– Garry Tan,
– Paul Buncheit,
– Aaron Iba, 
– John Katzman, 
– Matt MacInnis,
– Aayush Phumbhra and
– Deborah Quazzo.
Launched in June 2012 by Tyler Bosmeny (CEO), Rafael Garcia (CTO), and Daniel Carroll (COO) Clever is a recent graduate of Y Combinator. The company is building a an universal API that allows allows education software developers to access real-time school data from Student Information Systems.
The Clever API is built around the concepts of representational state transfer (REST). All communication with the API is done through HTTPS, and errors are communicated through HTTP response codes. Over 2,000 K-12 schools have adopted its technology.
FinSMEs
28/10/2012