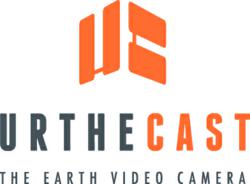 Earth Video Camera Inc. (doing business as UrtheCast), a Vancouver, BC, Canada-based company created to provide a near-live HD video feed of Earth from space, has closed an over $4.5m financing.
The company, which intends to go public this fall, 2012, intends to use the capital to advance the development of its cameras and ground station network, which are both integral to the launch, and to the processing of data once the cameras "go live".
Working in an exclusive relationship with Russian Aerospace giant RSC Energia, UrtheCast is building, launching, installing, and operating two cameras on the Russian segment of the International Space Station. Led by Scott Larson, Director & President, the company intends to provide an interactive Earth video platform for internet users, app developers, educators, media outlets, government bodies, humanitarian relief organizations, and environmental monitoring services.
The beta version of the web platform will be released in fall of 2012, and the cameras are slated to launch to the ISS aboard the Soyuz Mission in the first half of 2013.
FinSMEs
20/08/2012