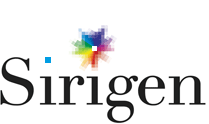 Sirigen Group Limited, a Ringwood, Hampshire, UK-based company that develops produce light harvesting polymers which have a wide range of applications in research, medical diagnostics and life sciences, has been acquired by BD (Becton, Dickinson and Company), for an undisclosed sum.
Based in the USA, BD focuses on improving drug delivery, enhancing the quality and speed of diagnosing infectious diseases and cancers, and advancing research, discovery and production of new drugs and vaccines. It has a $15 billion market capitalization.
Founded in 2004 and formerly led by Nick Kerton, CEO, Sirigen has developed patented High Sensitivity Fluorescence™ (HSF™) technology which will enable BD to develop dyes and antibody specificity releases over the next two years to significantly expand its life science research reagent portfolio.
Sirigen has raised circa £10.3m across four rounds of funding since January 2008 from London Business Angel investors (LBA) (which invested circa £500k) and five UK venture capital investors led by Seraphim Capital, the UK's only Angel led Enterprise Capital Fund.
All investors are fully realizing their holdings and achieving potential returns in the range of 2.5x – 4.0x on their original investment.
The company has also offices in San Diego, California employing 15 staff across these locations.
FinSMEs
30/08/2012