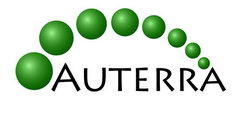 Auterra, Inc., a Malta, NY-based clean energy company, has closed a third funding round and signed a multi-year joint development agreement with a major Canadian oil sands company.
The amount of the transaction was not disclosed.
The company intends to use the proceeds to advance the development of its proprietary FlexDS desulfurization and upgrading process. As part of the strategic investment, the two organizations will work together in the areas of process development, engineering design and scaled unit operations.
Led by Eric Burnett, President & CEO, Auterra is developing the FlexDS process, which is expected to enable producers and refiners to improve the quality of their oil and oil products by removing pollutants and increasing API gravity. The process uses oxygen to remove sulfur and other impurities from a variety of heavy oil feed streams, and has both upstream and downstream applications.
FinSMEs
24/08/2012