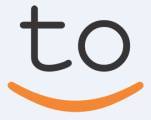 According to a written statement, Speaktoit, a developer of human-computer interaction technologies based on natural language conversations, has received an investment from Intel Capital.
The company intends to use the capital to expand the capabilities of its virtual assistant app by establishing new partnerships with content providers and service, make the app available in other languages, including Spanish, and bring it to additional mobile platforms as well as TV, automotive and smart home electronics
Launched in May 2011, Speaktoit Assistant makes smartphones more efficient and user-friendly by understanding and responding to a user's request in natural language. It has been downloaded more than 2.5 million times, and the app is currently available on iOS and Android.
The company is led by CEO Ilya Gelfenbeyn.
FinSMEs
25/05/2012