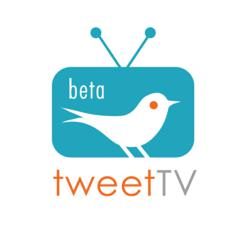 tweetTV, an Austin, Texas-based real-time social TV guide that groups and enhances TV-based conversations happening on Twitter, has raised $750K from angel investor Joe Kalfa.
The start up intends to use the funds to develop and release mobile applications, hire people, make enhancements to its proprietary algorithms, and launch its partner and social rewards programs.
Founded in 2009 by CEO Bradley Markham, tweetTV provides a social TV guide that updates every minute to show real-time TV watching trends along with localized channel numbers for the user's TV provider. A real-time search feature enables users to find what is happening among currently airing TV programs based on any combination of genres and networks. Cloud-based, embeddable 'tweet rooms' curate Twitter-based conversations happening around TV programs, adding enhancements such as filters, editorial content, fan polls, and multi-user video chats to the tweet-based TV conversations.
The company is among the first participants in the Wahooly social startup accelerator program.
FinSMEs
27/03/2012