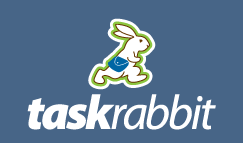 According to the company's blog (read here), TaskRabbit, a San Francisco, CA-based online and mobile marketplace that provides people and businesses with a trusted way to get both everyday and skilled tasks done, has acquired SkillSlate, an auction-based website for local services.
SkillSlate's network of service providers helps customers with any task they need done or provide instruction on a particular skill they'd like to develop. It is similar to TaskRabbit but focusing on skill-based and artistic tasks (such as personal training, tutoring, DJing, etc.).
The acquisition is intended to integrate SkillSlate's platform into TaskRabbit's, in order to provide a more enhanced service. In conjunction with the transaction, Bartek Ringwelski, SkillSlate's co-founder and CEO, joins TaskRabbit as director of financial planning and analysis; Brian Rothenberg, co-founder and VP of Product & Marketing, becomes director of online marketing; Mike Nelson, CTO, joins as a new member of TaskRabbit's engineering team.
Founded in 2008 and led by CEO Eric Grosse, TaskRabbit is backed by Baseline Ventures, First Round Capital, FLOODGATE Fund, Collaborative Fund and Shasta Ventures, LightSpeed, Michael Eisner and Allen & Company.
FinSMEs
11/01/2012
Related News
14/12/2011: TaskRabbit Raises $17.8M in Series B Financing
04/05/2011: TaskRabbit Secures $5M in Series A Financing