InContext Solutions, a Chicago-based developer of web-based 3-D virtual store environments to help companies study shopper behaviors and reactions to in-store variables such as store layout, shelf set, displays, promotions, pricing, packaging, etc., has raised $1.5m in equity funding.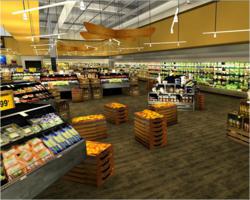 Backers include Hyde Park Venture Partners (HPVP), Hyde Park Angels, and graphics and computing company AMD.
Led by CEO and co-founder Bob Gillespie, InContext Solutions is a technology and market research firm specializing in online 3-D environment simulations with applications in virtual store research, collaborative store planning, and e-commerce. The company's research delivers highly accurate behavioral and attitudinal insights into shopper behavior, while its collaborative software tools allow consumer brands to make more effective decisions around product and store planning, environment design and other in-store revenue drivers.
FinSMEs
09/01/2012