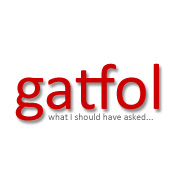 Gatfol Technology, a Centurion, South Africa-based start up that is developinf a technique for changing keyword search into man-to-machine questioning communication, has obtained seed funding from private New Zealand-based investors.
The company intends to use the capital for pre-Beta testing of its free browser technology scheduled for release towards the end of first quarter 2012. The algorithm technology, which was patented in the US in 2011, provides an invisible (to the user) universal tool that acts as interpreter between unsophisticated user input and what application based information "requires" for efficient retrieval.
Founded by CEO Carl Greyling, the Gatfol project was started roughly 12 years ago in the UK.
FinSMEs
12/01/2012