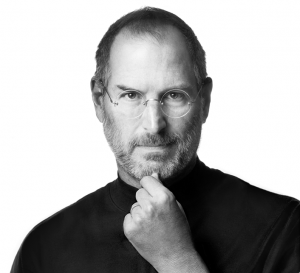 Steve Jobs died on October, 5, Apple said.
In a written statement, Apple  Board said: "Steve's brilliance, passion and energy were the source of countless innovations that enrich and improve all of our lives. The world is immeasurably better because of Steve".
"His greatest love was for his wife, Laurene, and his family. Our hearts go out to them and to all who were touched by his extraordinary gifts", the statement added.
On August 24, legendary Apple founder had resigned as Chief Executive Officer, and the Board had named Tim Cook, previously Chief Operating Officer, as the company's new CEO.
The same day, in a letter to the Apple Board and Community, Jobs wrote: "I have always said if there ever came a day when I could no longer meet my duties and expectations as Apple's CEO, I would be the first to let you know. Unfortunately, that day has come".
Steve Jobs' family made the following statement regarding his death:
"Steve died peacefully today surrounded by his family.
"In his public life, Steve was known as a visionary; in his private life, he cherished his family. We are thankful to the many people who have shared their wishes and prayers during the last year of Steve's illness; a website will be provided for those who wish to offer tributes and memories.
"We are grateful for the support and kindness of those who share our feelings for Steve. We know many of you will mourn with us, and we ask that you respect our privacy during our time of grief".
Cook sent this email to all Apple employees:
"Team, I have some very sad news to share with all of you. Steve passed away earlier today.
"Apple has lost a visionary and creative genius, and the world has lost an amazing human being. Those of us who have been fortunate enough to know and work with Steve have lost a dear friend and an inspiring mentor. Steve leaves behind a company that only he could have built, and his spirit will forever be the foundation of Apple".
FinSMEs
06/10/2011