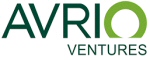 Avrio Ventures has held the first close of its second fund at $50m.
Avrio Ventures LLP II, which is still actively seeking new investments, focuses on later stage venture investments in the food and agriculture sector that are meeting global challenges related to health, wellness and sustainability. The fund intends to make investment of $3m to $6m.
The target size for the fund is $100m with a second closing anticipated prior to the end of the first quarter of 2012.
The principals are Jim Taylor and Aki Georgacacos, who have been focused exclusively on food and agriculture since 2002 investing in 36 companies. The fund, which has six professionals, with offices in Calgary, Toronto and Montreal, has added Tom Kaneb, formerly of Miralta Capital and a successful entrepreneur and principal investor in the sector, as a new partner.
FinSMEs
21/09/2011