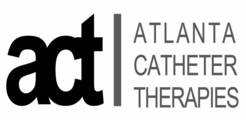 Atlanta Catheter Therapies, Inc., a Chattanooga, TN-based early stage research and development medical device company with a portfolio of innovative catheter technologies targeting vascular disease and restenosis, has raised $2.98m in Series A equity financing.
Backers include ACT I Investments, LLC, the Chattanooga Renaissance Fund, the Maclellan Foundation and its affiliates, the Medical Device Development Group (MDDG), and company principals. Atlanta Catheter Therapies also received a non-recourse loan from Chattanooga's InnovateHere and support from the Chattanooga Neighborhood Enterprise (CNE).
The company intends to use the funds to advance and commercialize the Occlusion Perfusion Catheter™ (OPC), an intravascular agent delivery device, develop other technologies in its pipeline, as well as for working capital and general corporate purposes.
Founded in 2008 by Dr. Rex Teeslink, M.D., Atlanta Catheter Therapies is led by CEO Paul J. Fitzpatrick.
FinSMEs
29/09/2011