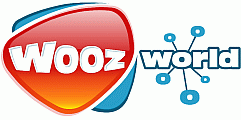 Woozworld, a Montreal, Canada-based massive multiplayer user-generated social game for tween users (ages nine – 14), has raised $6m in new funding.
Investors include Telesystem and iNovia Capital as well as industry angels.
The company intends to use the funds to continue to develop and promote its online user-generated social platform both online and on the mobile.
Led by President and CEO Eric Brassard, Woozworld is developing an online user-generated social platform, where tweens build entire worlds to creatively engage with their peers, build businesses or set up restaurants, hotels and games as they choose.
In addition, Bernard Gershon, currently the President of GershonMedia, a global digital media strategy practice, and former General Manager and Senior Vice President of Disney, has joined the company's board of advisors.
FinSMEs
30/08/2011
Related News
10/05/2010: Woozworld Completes $3M Series A Financing Round