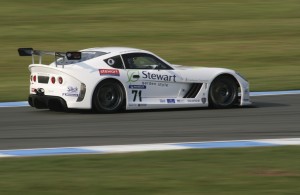 Stewart Group Holdings Ltd, a Croydon, UK-based manufacturer and supplier of technical plastic moulded products for the gardening, home, professional catering and medical storage sectors, has received £12m from mid-market private equity firm ECI.
In conjunction with the transaction, a BIMBO (buy-in/management buyout), three senior managers within Stewart are becoming shareholders in the business. Richard Butler has joined as the Group CEO while Lee Mowle, the current owner and CEO, will remain with the business as Managing Director of the gardening and catering divisions, retaining a substantial shareholding in the company.
The company intends to use the proceeds from the investment to accelerate product innovation and pursue targeted acquisitions of complementary product businesses in its existing core markets.
For ECI the investment was led by Ken Lindsay, who will the company's board following completion, and Eleanor Blagbrough.
Stewart, which employs 75 people and enjoyed a turnover of £15m in 2010, offers a large range of products in its portfolio ranging from garden planters and propagators, to food containers and specialist storage products for medical applications. Clients include the major DIY stores such as Homebase, homeware stores including Wilkinson, wholesalers such as Booker, and more than 600 independent garden centres. Stewart also works with a number of specialist catering distributors.
FinSMEs
16/06/2011