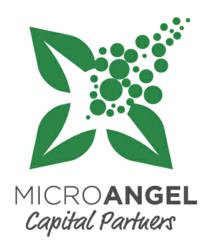 Bill Clark, founder of MicroVenture Marketplace Inc., has launched a venture capital firm designed to invest small amounts of capital in venture backed startups and venture funds.
The new company, called MicroAngel Capital Partners and based in Austin, TX, aims to provide accredited investors with the opportunity to invest as little as $3k in venture capital funds and other alternative investment products around the country.
MicroAngel Capital Partners intends to raise $1m or less per fund allowing investors to provide smaller amounts of between $3k and $10k depending on the different purposes of the funds.
They can focus on different alternative investments and take the form of a venture capital fund of funds investing in a variety of existing venture capital funds, a secondary stock fund that focus on purchasing stock in existing private companies, a specialty fund focused on specific niches, such as mobile apps or solar energy, as well as a local and regional fund investing in start-ups in one geographical area (Austin, Silicon Valley and New York are initial target areas).
Most of the investments will be made in high tech, social media, green technologies, mobile applications and Internet startups throughout the country.
FinSMEs
11/06/2011