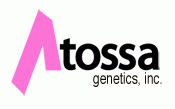 Atossa Genetics, Inc., a Seattle, WA-based health care company focused on the development and marketing of novel cellular and molecular diagnostic risk assessment products for breast cancer, has completed a $6.6m financing round.
Investors remained undisclosed.
The company intends to use the funding to:
– produce its Mammary Aspirate Specimen Cytology Test System (MACST System) in commercial quantities;
establish a cytology and molecular diagnostics laboratory focused on breast health;
launch the Mammary Aspirate Specimen Cytology Test System (MASCT System) in the Northwestern United States, including hiring and training sales personnel;
continue development of the second generation MASCT System; and
develop additional products and services.
Led by President and CEO Steven C. Quay, M.D., Ph.D., FCAP, the company is dedicated to developing and commercializing the MASCT System, a "Pap test for breast cancer" intended as an adjunct to mammography for women ages 40 to 75 and for younger women at high risk. It collects nipple aspirate fluid (NAF), which contains cells from the lining of the milk ducts and the lobules where approximately 85% of all breast cancers originate. Once collected, the NAF sample will undergo analysis in the company's lab to determine whether the cells are normal, atypical (premalignant), or malignant.
The system is expected to be launched in the Pacific Northwest this year and across the U.S. in 2012.
FinSMEs
27/06/2011