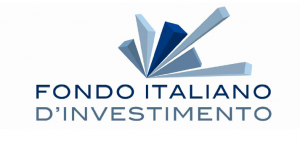 Fondo Italiano di Investimento (FII), the €1.2bn fund backed by the Italian government and the banking system, recently invested €65m in three venture capital funds focused on Small and Medium Sized Enterprises.
These commitments represent the beginning of the activity of Fondo Italiano di Investimento as a fund of funds.
The recipients include:
-Padova-based Gradiente SGR (Gradiente I), which was founded by Fondazione Cassa di Risparmio di Padova e Rovigo, Sinloc SpA and the management team to facilitate industrial aggregation processes in Italy and abroad,
– Milan-based Futurimpresa SGR, a firm created by the Chambers of Commerce of Milan, Brescia, Bergamo and Como, which manages the Finanza e Sviluppo Impresa venture capital fund,
– Progressio SGR, a firm created in 2004 by Gruppo Mittel, Fondazione Cassa di Risparmio di Trento e Rovereto and Istituto Atesino di Sviluppo SpA, which manages Progressio Investimenti II, a fund focused on providing growth capital to SMEs.
According to a written statement, these operations will soon be followed by other commitments in other local funds.
Since December 2010, the Italian "megafund", which aims to support the expansion of growth stage companies, has also made five direct equity investments (Orioli, Comecer, Bat, Geico-Lender and Cartour).
It does not focus on early stage financing.
FinSMEs
23/05/2011