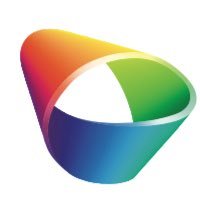 Closed Loop Medicine, a London, UK-based therapeutics and health tech company, secured £250k COVID-19 Innovate UK Continuity Funding award.
The funding will support the company's ts ongoing clinical research program previously secured through the Innovate UK Precision Medicine Accelerator.
Closed Loop Medicine were awarded the Innovate UK Precision Medicine Accelerator in 2019 to develop a precision drug + digital therapy package for patients with high blood pressure, the next stage of the project was to enter into clinical studies in April this year.
The study is being run in partnership with the William Harvey Clinical Research Centre (WHCRC), Queen Mary University of London part of the National Institute for Health Research (NIHR) Biomedical Research Centre at Barts (BRC).
The COVID-19 pandemic saw a nationwide pause and review of clinical trials and as such CLM's study was placed on hold as the pandemic broke out. During the early stages of the pandemic research highlighted the potential for a link between COVID-19 mortality and high blood pressure. This has now been reinforced through a recent Nature publication led by Ben Goldacre and Liam Smeeth, that analysed 17 million medical records to show that there is a link between COVID-19 mortality and patients with high blood pressure. The paper calls for more research on this connection.
Dr David Collier the lead investigator and clinical trial experts from Queen Mary, modified the trial so that there are no in-hospital visits and for all clinical interaction to occur remotely ensuring volunteer safety during the pandemic.
The new trial for the COVID-19 setting is longer, requires far more patient volunteers as well as increased costs for the delivery of the study.
The PERSONAL-COVIDBP study will bring personalized treatment of blood pressure to a thousand patients in their homes, testing ways of adding carefully tuned medication to those who need better blood pressure control, even during lockdown or restricted movement. The longer-term goal is to improve blood pressure control, to be able to do this medication adjustments need to be responsive to patient symptoms, saving thousands of lives through fewer heart attacks and strokes.
The Innovate UK Continuity grant was part of a £90m support package made available to support current Innovate UK project participants to ensure their continuity in and completion of existing projects during COVID-19. The grants are direct grants for single SMEs or third sector organisations who have an ongoing project funded by Innovate UK.
Founded in 2017 by Dr Hakim Yadi OBE, CEO, Closed Loop Medicine is a therapeutics company focused on care pathways, outcomes and the provision of dynamic personalised regimens. CLM has a development pipeline that integrates Drug + Digital + Device for the treatment of some of the biggest challenges facing global health systems.
FinSMEs
24/07/2020