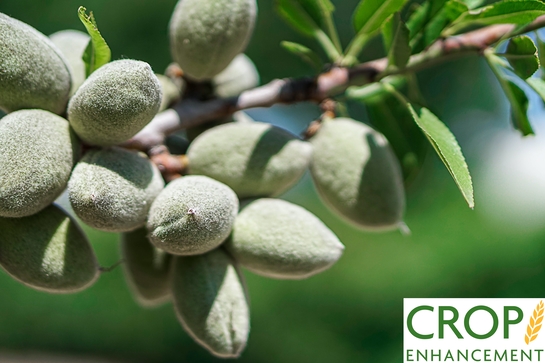 Crop Enhancement Inc., a San Jose, CA-based innovator of sustainable agrochemical products that protect or enhance crop yields, raised $8M in Series B financing.
The round was led by Spruce Capital Partners/MLS, with participation from existing investors 1955 Capital (managed by Andrew Chung), Phoenix Venture Partners, Cavallo Ventures, and new investors Davinia Investments Ltd. and Alexandria Ventures.
The company intends to use the funds to support strategic partnership development with agrochemical companies and regional distributors, broaden field trial targets in high-value fruit and vegetable segments, and advance regulatory efforts in the United States, European Union, Brazil, and Central America.
Led by Kevin Chen, Ph.D., CEO, Crop Enhancement has developed proprietary sustainable bio-compatible chemistries that, when sprayed using conventional farm equipment, protect plant surfaces—leaves, stems, and fruit—to improve their resistance to pests and diseases and decrease the need for synthetic pesticides and pesticide applications. The company's first product, CropCoat®, offers growers a new sustainable solution with effective modes of action that has demonstrated yield protection and enhancement relative to synthetic chemistries in several global crops. CropCoat can also be applied in conjunction with agricultural inputs such as nutrients and other active ingredients.
The Series B raise, along with recent appointments of industry experts Jean Pougnier and Dr. Damian Hajduk to its leadership team, enables Crop Enhancement to focus more resources on its go-to-market initiatives and broaden its IP portfolio.
Crop Enhancement has achieved several important milestones in its field trial programs of the CropCoat product.
Recent field trial highlights include:
Coffee — protection against coffee berry borer and coffee leaf miner insects, as well as coffee leaf rust (a type of fungus)
Almond — protection against navel orangeworm insects
Cacao — protection against mirid and cocoa pod borer insects, as well as black pod (a type of mold)
Detailed mechanistic studies on multiple agronomically significant pests
In the 2020 growing season, in addition to coffee and almonds, field trials are planned on grapes, apples, broccoli, onions, and tomatoes.
FinSMEs
14/04/2020