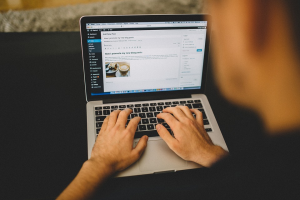 If you're about to start your first webpage, then we need to stress on how important a suitable web hosting plan is.
Especially, if you live in our beloved Australia; a country that's relatively not connected to enough submarine communications cables. Why? Because then, if you add the lack of connectivity to a web host service provider that isn't good enough, your website will end up losing a lot of viewers.
That doesn't sound good, huh? Well, that's why we've listed down what we believe are the top Australian web hosting companies.
SiteGround
As we all know, the most important characteristic of a good web hosting service is speed. Simply put, slow hosting speed means that your website will take forever when downloading for users. Eventually, they'll get bored, leave your page, and you'll end up with no visitors. Based on this, we're ranking SiteGround as one of the top; it's got the speed for it. Because they use solid-state drives instead of hard disk drives to store and upload data, their upload speed is found to be 95 ms in Sydney; twice as fast as the speed recommended by Google. In addition, the host service has been known for its reliability; expert online reviews give it a 100% uptime. Now, while they tend to be a little pricey, you'll find that their start-up discount of 60% is quite a decent offer.
A2 Hosting
This service provider packs a slightly slower speed than SiteGround and an equal guarantee of server reliability, but you should keep your eyes open for one thing. When it comes to technical support, they promise a 24/7 service, but their response rate is quite slow. So, if you're going to pick a plan, make sure you keep that in mind. Now, this should be a reason for you to start judging them; A2 aren't bad. Granted, their customer support isn't the best, but they make up for it with their prices. According to Hosting Foundry's WP page for Australia, their price-to-quality ratio is a lot higher than other service providers. Not to mention, their money-back guarantee only shows their confidence.
Hostinger
Last but not least, here's our pick for the beginner's best option. If you're still starting up, there's no doubt that you'll need cheap prices and an extra attentive support team until you get a proper handle on things, right? That's exactly what Hostinger offers. While their speed isn't the best, it is one of the top and definitely good enough for your first website.
Add to all of that, with your hosting plan, you get a free domain name which, needless to say, is a basic part of starting a website. Finally, if you get the need to expand, they have a premium plan that allows for creating unlimited websites without a limit on storage. They're quite the versatile hosting service, what do you think?
Having read all of the above, you've probably noticed that all the top web hosts in Australia have several things in common; what sets them apart is usually one or two factors. That's why before picking a plan, read a couple of in-depth reviews on the service provider. That way, you'll be able to choose a provider that excels in delivering the web page quality that you value the most.