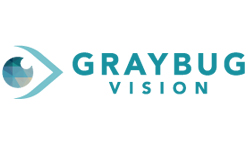 Graybug Vision, Inc., a Redwood City, Calif.-based clinical stage pharmaceutical company, secured an $80m Series C financing round.
The round was led by CBC Group (formerly known as C-Bridge Capital), a new investor, with participation from existing investors Deerfield Management, OrbiMed Advisors, Hatteras Venture Partners, a fund managed by Blackstone Life Sciences, and other new investors. In conjunction with the funding, Michael Keyoung, MD, PhD, Managing Director and Head of North America at CBC Group, and Chairman of AffaMed Therapeutics, will be joining the Board of Directors of Graybug Vision.
The company intends to use the funds to progress GB-102, its lead asset, into both a phase 2b clinical study (the ALTISSIMO study) in wet AMD as well as a Phase 2a study in macular edema secondary to DME or RVO, and to advance GB-401, its preclinical glaucoma asset, into the clinic in 2020.
Led by Frederic Guerard, President and CEO, Graybug Vision is developing long-acting therapies for ocular diseases including wet age-related macular degeneration (wet AMD), diabetic macular edema (DME), retinal vein occlusion (RVO), and primary open angle glaucoma (POAG).
GB-102, a pan-VEGF inhibitor, is a potential twice-per-year treatment targeted to alleviate the significant burden of current therapies, and reduce the need for frequent intravitreal injections of currently approved anti-VEGF treatments of wet AMD, DME and RVO. It completed a Phase 1/2a study (ADAGIO study) in Q1 2019 in which GB-102 met the primary endpoint of safety and tolerability and provided evidence of a durable biological signal.
Graybug Vision plans to commence enrollment of the ALTISSIMO study in Q3 2019, a one-year, 220-patient Phase 2b study of GB-102 targeted to achieve dosing every six months in wet AMD. The company also plans to commence enrollment of a six-month Phase 2a study of GB-102 in macular edema secondary to DME and RVO in Q3 2019.
GB-401, an intravitreal injection of the company's proprietary new molecular entity, is designed to be administered every four to six months in patients with primary open angle glaucoma (POAG).
FinSMEs
20/08/2019