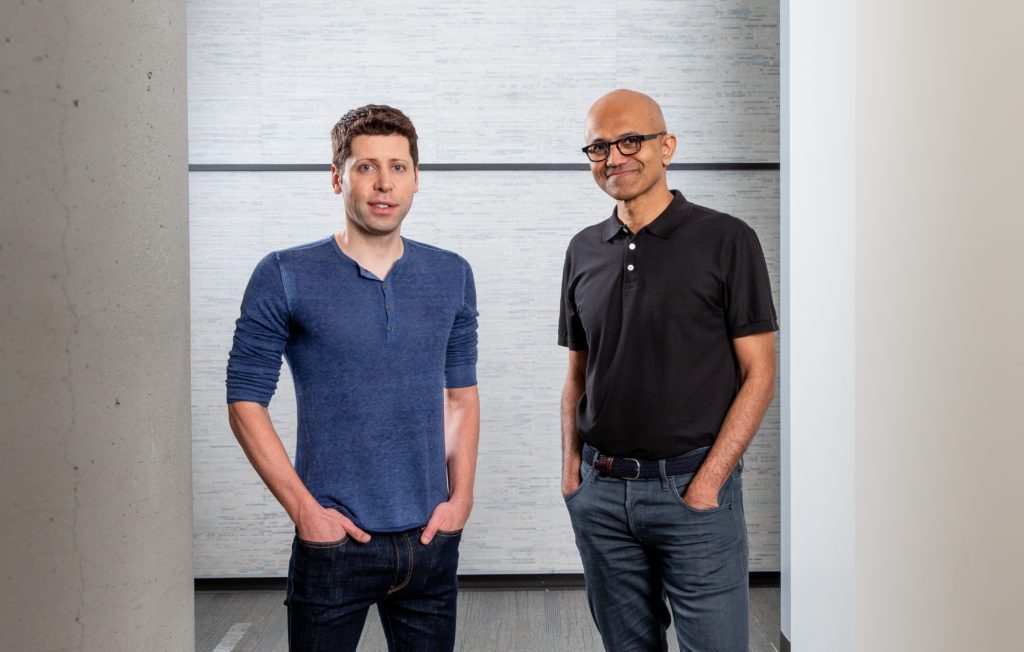 Microsoft (Nasdaq: MSFT) has invested $1 billion in OpenAI, an artificial intelligence research company led by CEO Sam Altman.
The investment and partnership aim to extend Microsoft Azure's capabilities in large-scale AI systems.
The deal covers the following points:
– Microsoft and OpenAI will jointly build new Azure AI supercomputing technologies
– OpenAI will port its services to run on Microsoft Azure, which it will use to create new AI technologies and deliver on the promise of artificial general intelligence
– Microsoft will become OpenAI's preferred partner for commercializing new AI technologies
The companies will focus on building a computational platform in Azure of unprecedented scale, which will train and run increasingly advanced AI models, include hardware technologies that build on Microsoft's supercomputing technology, and adhere to the two companies' shared principles on ethics and trust.
FinSMEs
23/07/2019