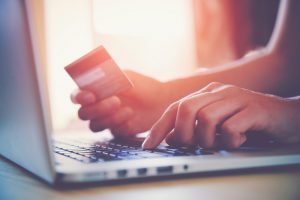 Cashless online gambling is not only gaining ground, but it's also speeding up impressively, due to the convenience it provides. According to Juniper's latest research, global online gambling wagers will approach $1 trillion by 2021, while virtual reality gambling wagers are predicted to grow by over 800 % within the same time frame. As the world of iGaming continues to evolve, more new payment methods will be launched to cater to this market and provide a better, more convenient and immersive, customer experience.
Just like many other businesses of today, e-wallet online casinos have switched to mobile payment solutions mostly because this option doesn't require regular investments in expensive POS (Point of Sale) hardware and can instead operate independently from one's smartphone. With the recent mobile payment news, trends, predictions, and constant innovations, it is expected that mobile banking methods will see immense growth in the near future.
So what are some of the most common mobile payment options of 2019? Find an overview below.
PayPal
PayPal is available on countless mobile gambling sites and applications, just like it is on your laptop. It's an easy way to process payments on the run without disclosing your financial details to the service provider. PayPal has simplified the process of loading one's online gambling account with funds and cashing out one's iGaming winnings by launching its absolutely free mobile application, available to both iPhone and Android users.
The application caters to players from all over the world. It is available in more than 20 languages, including English, French, Spanish, Dutch, Chinese, Italian, Swedish, Polish and Danish. The PayPal app also sends online players instant SMS notifications when they receive money from their gambling winnings. In addition to this, it shows all changes to the PayPal balance, which allows you to control and manage your spendings.
Since establishing in 1999, PayPal has gradually become an online payment system that has been popular among millions of online gambling fans across the globe. The service provides a well-protected and reliable way to process transactions online and via their mobile application.
Apple Pay
Apple Pay is a mobile payment and e-wallet banking solution launched by Apple which can be used with most of their types of devices. With Apple Pay, billions of passionate Apple fans from all over the world get access to an even more convenient payment method than ever before. Today, multiple online gambling venues eagerly accept Apple Pay deposits.
Apple Pay-friendly online sites are relatively new on the market. This payment solution is currently making its way to various internet gambling service providers. It means that you can now place a deposit at the platform of your choice with just a few taps. No financial info or phone number disclosed, you just type the amount you want to deposit and initiate fingerprint or face recognition procedure to complete the transaction. Apple Pay is an absolutely secure and straightforward mobile payment solution.
Boku
Launched in 2003, Boku is a mobile payment solution that has been growing in popularity rapidly ever since. It mostly caters to online gambling enthusiasts from the United Kingdom. To make the most of this banking option, you don't need to use credit/debit cards or digital wallets. As a result, your banking information stays undisclosed and totally confidential. Topping up your gambling account via Boku is a matter of several minutes. With Boku, all you need to manage your online gambling transactions is your phone.
Payforit
Payforit is a mobile banking solution which is often used to manage one's online gambling funds. It was established in 2007 in the UK. By taking advantage of this mobile payment method, you will quickly and easily make online deposits without getting your bank involved. Your mobile phone number is the only thing you need to successfully make internet deposits via Payforit.
Zimpler
Zimpler is a Swedish mobile banking solution which can be accessed and used directly from your mobile device for the purpose of moving your funds from your cell phone to your gambling account. The payment option which was initially called 'PugglePay' was launched in 2016 provides an easy and convenient way to transfer online gambling transactions. Zimpler has small fees and it allows you to effectively control your bankroll.
It is quite obvious that a new mobile era of payments has begun in the field of online gambling. For online lovers, this new era brings exceptional freedom, convenience, and flexibility to process transactions in the most comfortable and easy way possible. While for online platforms, some really attractive opportunities for making a difference and mastering the competitive advantage will present themselves to those iGaming operators who will manage to keep up with all the change.