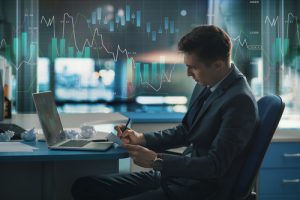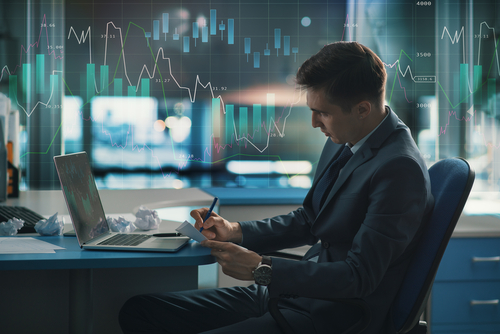 If you are an investor, then you will be mostly concerned about getting the projected return on any money you have invested.
Whether it is investing in currency movements on the Forex market or the world's stock markets, then you will of course want to see a decent return. Keeping up with the latest market moves is essential to increase your chances of making the profit you hope to see.
But why is this so important for investors? In simple terms, the way the market moves will directly affect the value of any investments. For any trades that you have in your portfolio it affects whether they are making you money or not. In terms of new investment opportunities, keeping up with market moves will assist you in finding new sectors or companies to invest in.
Effective ways to keep up with the financial markets
Whatever you decide to put your money into then you need to know what the relevant market is doing. Simply setting and forgetting any trades or investments will usually result in being caught off-guard by a big downturn!
– Specialist online sources – of course, as investing into the global financial markets has become more digital then so has the ways in which you can find out about the latest market moves. One way to do this is via specialist online sources – it is simply a case of searching the web and finding a reputable site that covers the market in which you have invested. Daily Forex market views by Fxexplained.co.uk is one site that does this for currency investors and those interested in global indices.
– TV feeds – another way to stay on top of what the markets are doing is via your TV. There are lots of specialist financial news channels around with many giving 24/7 coverage of the latest breaking stories. While some may require a paid subscription, many will be free and are therefore a valuable source of information for the serious investor.
– Print media – there is no doubt that online sources are the best way of keeping up with the markets for sheer convenience and the breadth of fresh information provided. However, print media should not be totally discounted. Having a range of information available is the key to picking up on market trends. Big players like The Financial Times are still worth looking at regularly to read the expert analysis and to take on the latest market news.
– Trading podcasts – one way to get a more personal take on the breaking news and market moves is via dedicated podcasts, Of course, you should find one that brings the very latest news and that has a host who is knowledgeable. This can be a great way of not only finding out about what the markets are doing but also getting some additional commentary to help inform your own trading decisions.
– Mobile phone apps – finding a reliable app that brings the breaking stories to your smartphone is now an essential for many investors. Current affairs and stories can shift the market almost instantly. That means waiting until you are back at your desk or at home to catch up on any big events is unwise. A specialist mobile phone app to bring you the latest market moves will avoid the problem and keep you up to date at all times.
Brush up on your own knowledge
The above means provide a great source of information on what the markets are doing. However, you should not forget about simply checking the charts yourself and using your own knowledge to assess what is happening. Keep working to improve your chart reading skills so you can pick up any clues as to what the market may be about to do or use any breaking news to your advantage.
Keep up with the global markets
While you need the necessary information to be profitable as an investor, it is important not to be overloaded with it. By far the best advice is to find a few reliable sources for your daily news fix and check on them a few times each day. If you make sure that you also have an app or news feed that pops up alerts when any big news breaks, then you will always be ready to act if your investments are adversely affected or a buying opportunity is presented.