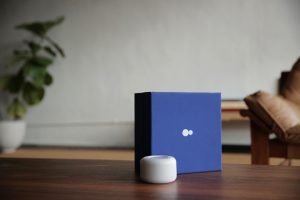 Dadi, a NYC-based men's health company, raised just under $2m in funding.
Backers included Third Kind Ventures and firstminute capital, among other angel investors.
The company intends to use the funds to continue making advancements in male fertility research and sperm solutions in addition to growing the team of medical experts, which is currently led by Chief Medical Advisor Michael Eisenberg, MD of Stanford University School of Medicine.
Co-founded by Tom Smith, Mackey Saturday and Gordon von Steiner, Dadi offers an approachable option for sperm storage and fertility testing. Its at-home fertility test and sperm storage kit, which is FDA-licensed in all 50 states, gives men a low-cost, long-term option for storing young, healthy sperm.
Its patented temperature-controlled at-home fertility test and sperm collection kit each come with a specialized cup, which allows for accuracy and real-time updates throughout the process. To ensure secure end to end shipping and delivery, the cup is designed with a preservative that protects the customer's deposit for up to 48 hours and throughout the entire overnight shipping process to Dadi's cryogenic laboratory — New England Cryogenic Center (NECC). Deposits, which are supervised by a staff of highly trained cryogenic and laboratory professionals, are then analyzed and cryopreserved in a liquid nitrogen tank at -321°F, a temperature which suspends all metabolic processes.
Once the process is complete, customers receive a personalized fertility report stating the volume, count and concentration of the sperm in the deposit. The report also includes a microscopic video of the customers actual sperm. Each customer's information is confidential, including the fertility report.
Dadi kits are available online at dadikit.com for $9.99/month or a $99.99/annual subscription.
FinSMEs
31/01/2019