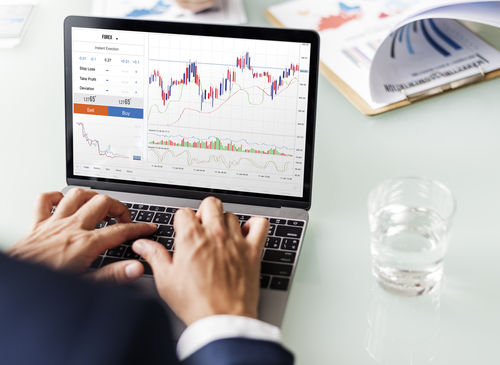 Welcoming the New Year with a goal to increase one's financial wealth is always a good thing. Whether it's investing in assets like Forex, company shares, and stocks, there is no doubt that anyone can learn a thing or two about trading and investing. For people who want a bit more stability, they may start their career by first trading foreign currencies and then working their way towards building a portfolio that includes different assets.
The reason many people start with foreign money is there is rarely a shortage of demand – and opportunities – when it comes to this particular commodity. The foreign exchange (forex) market is the largest and most liquid financial market in the world, although it also comes with a number of risks.
To boost your forex trading career in 2019, here are a few tips to remember:
1. Take note that not all platforms are created equal
With countless trading software and platforms available online, many people who don't practice due diligence tend to fall into the trap that any program will work just fine. This is simply not true because certain models are unable to provide accurate forex quotes and synchronize with the market's movement, and some may even include ads that slow down the software's features.
Start on the right foot by investing in a reliable software that offers accurate forex quotes, provides tight security, enables a series of analysis tools, and comes with a user-friendly interface with its own demo account.
2. Adopt several strategies
Not every strategy works for every individual. This is because the market is risky and traders often need to weigh in their strengths and weaknesses and decide whether they want long-term or short-term success. In order to have some stability, investors must familiarize themselves with different trading techniques, such as scalping, position trading, and day trading, so they can easily adjust to the demands of the market.
3. Remember that not all brokers are created equal
Every forex investor needs a broker to carry out their orders if they're unable to follow the market's movement closely. As a rule of thumb, many experts agree that hiring a registered broker is safer than hiring nonregulated ones because they're bound by the regulations imposed by the institution. The reality is that many licenses may actually be worthless if they are from offshore institutions.
For a safer trading experience, stick to your country's own forex brokers and make sure they're regulated by reliable authorities. Check this website for an in-depth review.
4. Execute orders without emotion
One of the many hurdles that come with trading is that sometimes people can get carried away if they lose too much or get too confident if they earn more than what they expect. While there is no shame in giving yourself time to process this information, many people often react in haste to make up for their loss or get carried away by their greed.
The reality is that letting your emotions get the better of you in executing orders can affect your success as a trader. For a better chance of earning a stable profit, investors must learn to keep a cool head even when tensions are high.
5. Continuously educate yourself
Even though the forex market is considered one of the largest and most liquid markets, there is still a chance that a person can incur more losses than what they earn. While a number of risks are definitely present, modern innovations like the Internet have provided the means to continuously learn the factors that affect the market and how to manage risks properly.
Every time you notice there is a new platform or an increase in demand for another currency, always remember to practice due diligence first before deciding whether or not you'll take advantage of this new opportunity.
Learn from your mistakes in 2018
Trading currencies can be a huge risk although it also comes with various opportunities. Nearly everyone from beginners to experts in the industry has experienced some sense of loss throughout their career. While you cannot entirely prevent risks from happening, you can learn from your mistakes instead as you go along. The reality is that to have a successful career in trading forex, one must accept failures, learn, improve, and move on.