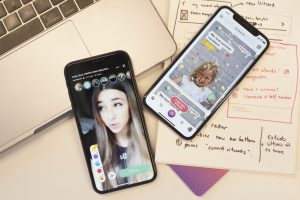 Vitcord, a Barcelona, and Valencia, Spain-based provider of an app for users to create video stories, raises $2M in funding.
Backers included Gate 93 Ventures, Banc Sabadell BStartup fund, Alfonso Rodés, and Zarranz Group. In conjunction with the funding, Laura Gonzalez-Estéfani, founder of The Venture City and former director of Facebook, and Sebastien Lefebvre, former director of growth at Twitter, joined Vitcord's Board.
The company intends to use the funds to scale up, improve the product and user experience and prepare for future growth.
Led by CEO Adrián Domenech, Vitcord provides an app that allows users to publish stories on video, such as debates or challenges, interacting directly with what happens around them. They can respond with a video to an influencer, or add what happens in an event to a story created by another user.
The app is currently available through The App Store and Google Play. In the last 12 months, it has obtained 400k active users.
The new investors in the round joined existing ones including Mobile World Capital Barcelona Foundation, Sebastien Lefebvre, Eneko Knörr, Pedro Serrahima, David Núñez, Felix Ruiz, and Oriol Juncosa.
FinSMEs
21/11/2018