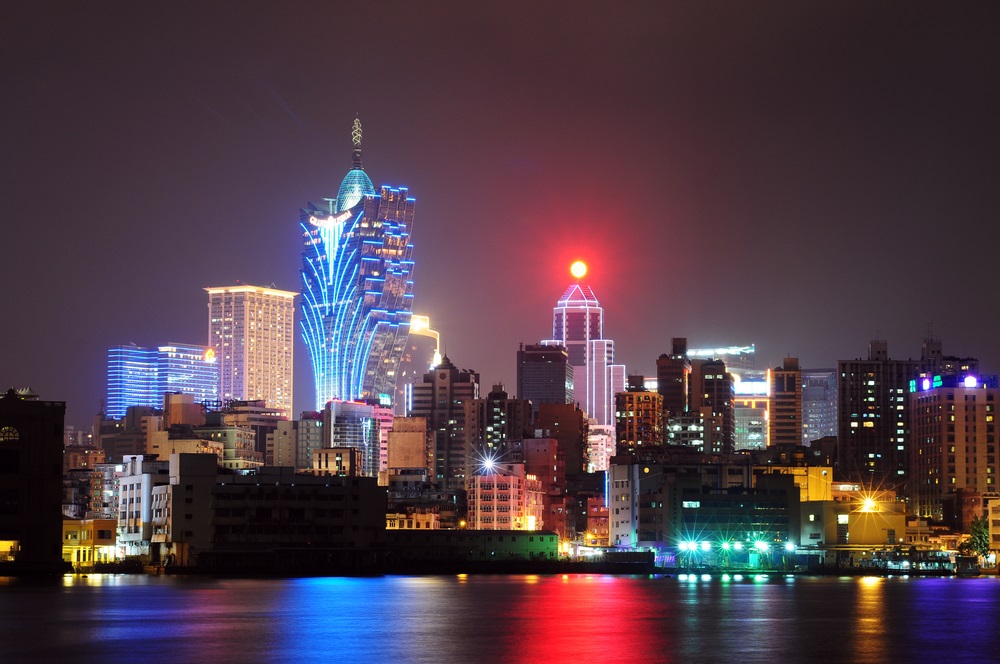 Asia's answer to Las Vegas shows consistent, if not impressive, growth. Outside investment is welcome in the region, which recently unveiled a record-breaking infrastructure project — but can this special administrative region continue to expand?
The southern Chinese region has become somewhat of a hotspot in recent years. A $20B investment in the recently opened Hong Kong-Zhuhai-Macau bridge emphasises the area's importance to the country's overall economic growth and strategic fiscal plan.
Walk around the glitzy casino floors and you'll realise that Macau isn't just a millionaire's playground like Monte Carlo. Sure, it is the perfect place for the wealthy to party, but look around and you'll see that the haves rub shoulders with the have-nots in this peculiar and beguiling town. Whether you arrive by helicopter or transport of a less luxurious fashion, the lure of Macau is felt by thousands of Asians from every walk of life.
Gambling is extremely popular with those from this corner of Asia; anyone who's visited a casino — anywhere in the world — will be able to confirm this truth. In fact, despite Las Vegas being home to 120 more casinos,  Macau boasts more than three times the revenue — $33.1B versus $10B.
And it's not just locals that are feeling the buzz. Macau is increasingly welcoming tourists from Europe, North America and Oceania, made aware of the destination thanks to the internet and the sharing of images and experiences through social media.
Online, many gambling sites have taken notice, building out their offerings to cater for gamers with similar tastes who can't quite make it to the Asian outpost. Many have tried and failed to get the formula just right, with perhaps British-based Betfair managing to attract the most customers thanks to the wide variety of jackpot slots on offer, which goes to show just how difficult it is to replicate the attraction of Macau in the digital space.
Which is why investors continue to look to Macau for investment opportunities. Wynn, MGM and Las Vegas Sands have all placed bets on the region, putting down vast amounts of money that has, in part, helped accelerate the area's growth. Las Vegas Sands is currently the largest investor within the market and is expected to spend an additional $1.1B developing its Macau portfolio. Las Vegas Sands has such a dominant presence in the region that it now comprises 59% of the groups overall revenue.
And the bet looks to be paying off. The previous 25 quarters have all shown steady growth within the market, totalling a 29% year-on-year increase in revenue. There are, of course, special considerations to be made when operating in this part of the world. Typhoon Mangkhut, for example, forced the closure of all gambling premises in Macau, which resulted in a 17% decline in month-to-month trading. And the ongoing US-China trade war is not helping matters either, with tourism from North America expected to take a hit as a result. Japan is also about to issue its first casino licenses, which will undoubtedly create increased competition for custom within Southeast Asia.
Growth continues in Macau for now, but with environmental and external geopolitical decisions threatening to impact the market, investors pockets aren't currently as deep, or as readily dipped into, as they once were.