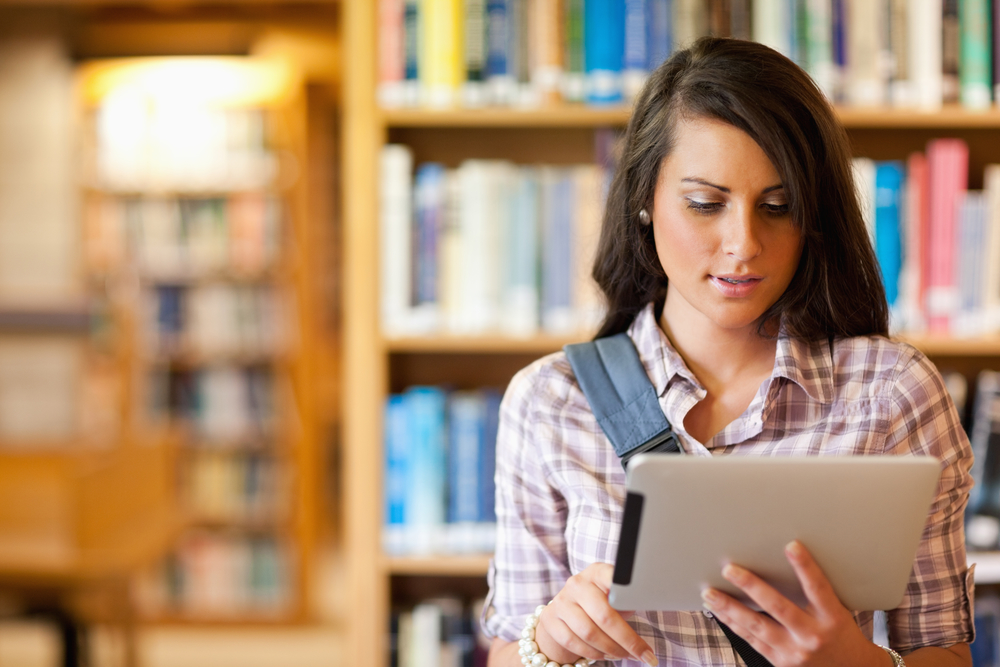 Positive and negative sides of digital devices in education. Influence of electronic tools in learning. Best ways of using technology nowadays.
Digital Devices for Education
A hotly contested debate on whether to permit the use of electronic digital devices in schools or not has been ongoing in the education sector, and the pros seem to outweigh the cons. Many institutions have realized this, and begun to incorporate this technology into their curricula. However, there is a need to develop rules and guides to govern its usage as it can be detrimental to students if left unregulated.
Below you will find the reasons why digital technology should be adopted in schools:
(1) Access to writing services – guides & samples
Nothing can be as challenging as writing a project you have no clue about. You could be having all the information, but if you don't know how to structure your essay well, you might score poorly as the structure can determine its flow. Luckily, there are hundreds of educational sites online offering samples & guides, but the problem is getting the best. However, you can search for paper writing service reviews online to hire help form a reliable service with a proven track record.
(2) Easier communication between kids and parents
In the past, parents could stay for a whole term or semester before they could speak to their children who were in boarding institutions but things are different now as parents can just voice or video call using mobile apps to know how their kids are faring.
(3) Use of GPS in tracking lost school kids
Sometimes kids get lost when going or when coming out of school especially those living in big and highly populated cities but tracking their movements has never been easier as it is thanks to digital tracking devices.
All one needs is to fit a GPS tracking device in the clothes to give directions and position of the kid so that in case they are lost, it is easier to track them down.
(4) Videos as a teaching device
Adoption of digital technology as a teaching method has diversified teaching technics. In fact, YouTube videos and other digital contents have proved very effective as students understand concepts faster and remember them for long.
For instance, if you are teaching students about speech writing, if you use video speech example like that of Martin Luther's Junior ' I have a dream,' it would be easier for students to follow and remember the speech than when a script is used.
(5) Internet as a source of information
Assignments are part of assessment methods used in schools to gauge student's level of understanding concepts. To this end, students do essay writing and are expected to advance their arguments and support them with evidence. With the internet at their disposal, it is much easier to access online educational materials at the comfort of their living rooms.
Plus, and we've talked about this already, if you're having trouble with an essay, or any other college task, it's the internet you should turn to in the first place. For instance, if you're looking for professional writing help, just Google 'paper writing service reviews', and choose one that can satisfy your academic needs.
(6) Unregulated usage can be counterproductive
Even with all these positive impacts of digital gadgets in education, we cannot be blind to the harmful effects they have on kids. Unregulated access to mobile phones and the internet can be counterproductive as it is distractive, and can, at times, interfere with learning processes.
As we have seen, there are several positive impacts mobile gadgets have on learning, but as indicated, rules and guidelines must be put in place to regulate usage of these digital tools.