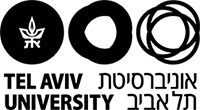 Tel Aviv University has established an early-stage venture capital fund to invest initial pre-seed funding into startups founded by students and alumni within the TAU network and to further boost entrepreneurship on campus.
Located in a newly renovated work-share space on the TAU campus, TAU Ventures is funded by Singapore-based investment fund Charter High Tech, which syndicates Japanese business people as well as investors from across the United States and Canada, including TAU Ventures co-founder and lead investor Behzad Kianmahd, a Los Angeles business leader, philanthropist, and chairman and CEO of Maxim Commercial Capital.
The managing partner in the fund, Nimrod Cohen, is a former partner in Plus Ventures. While there, he led investments in companies such as YOTPO, Bringg, Ciamgine, WSC Sports (which was sold to Snapchat) and many more.
TAU Ventures is open to all students and alumni from Tel Aviv University.
For more information about TAU Ventures, please visit http://www.ideasimmersion.com/tau-ventures/ or contact David Dorfman, North America Venture lead, at 310-553-5232 or ddorfman@aftau.org.
FinSMEs
17/04/2018