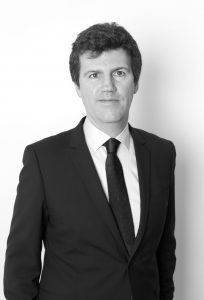 European mid-market private equity firm Idinvest Partners has announced the appointment of Guillaume Cavalin as Legal Director.
In this role, Cavalin will be involved in the structuring and the fundraising of investment vehicles in France and abroad, and will also supervise Idinvest Partners' legal topics. He will report to Sylviane Guyonnet, Partner and COO at Idinvest Partners.
His appointment highlights Idinvest's continued international growth, with Cavalin's practice extending to both French and foreign limited partners, including institutional investors, corporates and family offices.
In addition, he will help implement Idinvest's overseas projects.
Cavalin joins Idinvest Partners from his role as Senior Associate at Jones Day (Paris), where he worked across the legal and tax structuring of private equity, infrastructure and debt funds. Prior to this, he spent three years in Japan working for international law firms Laurent Dubois Foreign Law Office and White & Case, and a further four years in Luxembourg at Linklaters.
Cavalin holds qualifications with both the Paris and Luxembourg Bar Associations, an LL.M. in Banking, Commercial and Financial Law from Fordham University, New York and a postgraduate degree (Business Law DEA) from the University of Rennes I.
FinSMEs
05/03/2018