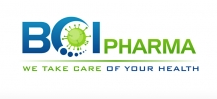 BCI Pharma, a Liège, Belgium-based biotechnology company developing innovative kinase inhibitor libraries, received €3.9m in funding.
It included:
– €1.9M ($2.2M) in public funding from the Walloon region (DG06), and
– €2M ($2.5M) from public-private investors.
The funds will be used to accelerate and finalize BCI Pharma's research projects in the fields of cancer, neuropathic pain, inflammation and neuro-inflammation. As a first step, the company created a Belgian holding company and in September 2017 opened a laboratory at the University Hospital of Liège.
The public subsidy was awarded as part of the funding program of the Operational General Directorate for the Economy, Employment and Research (DG06).
The investment and the subsidy will also enable the company to initiate proof-of-concept studies and to work towards licensing pre-clinical candidates for new therapeutic approaches, including neuropathic pain, inflammation, neuro-inflammation and immuno-oncology.
Led by Dominique Surleraux, CEO, BCI Pharma develops technology that identifies highly active and highly selective kinase inhibitors that target major pathologies and have the potential to improve current therapies as well as provide therapeutic solutions for conditions with high unmet medical need. Its Bikin kinase libraries offer both innovative inhibitors with a new chemical structure and selective kinase inhibitors.
Protein kinase inhibitors are a type of enzyme inhibitor that can block the action of protein kinases in order to inhibit the phosphorylation of a specific amino acid. Phosphorylation is believed to contribute to the growth of certain cancers and inflammatory disorders; kinase inhibitors can therefore provide a new approach for treatment.
BCI is based at two sites: Liège (Belgium, biology) and Grabels (France, medicinal chemistry). It has seven employees.
FinSMEs
12/03/2018