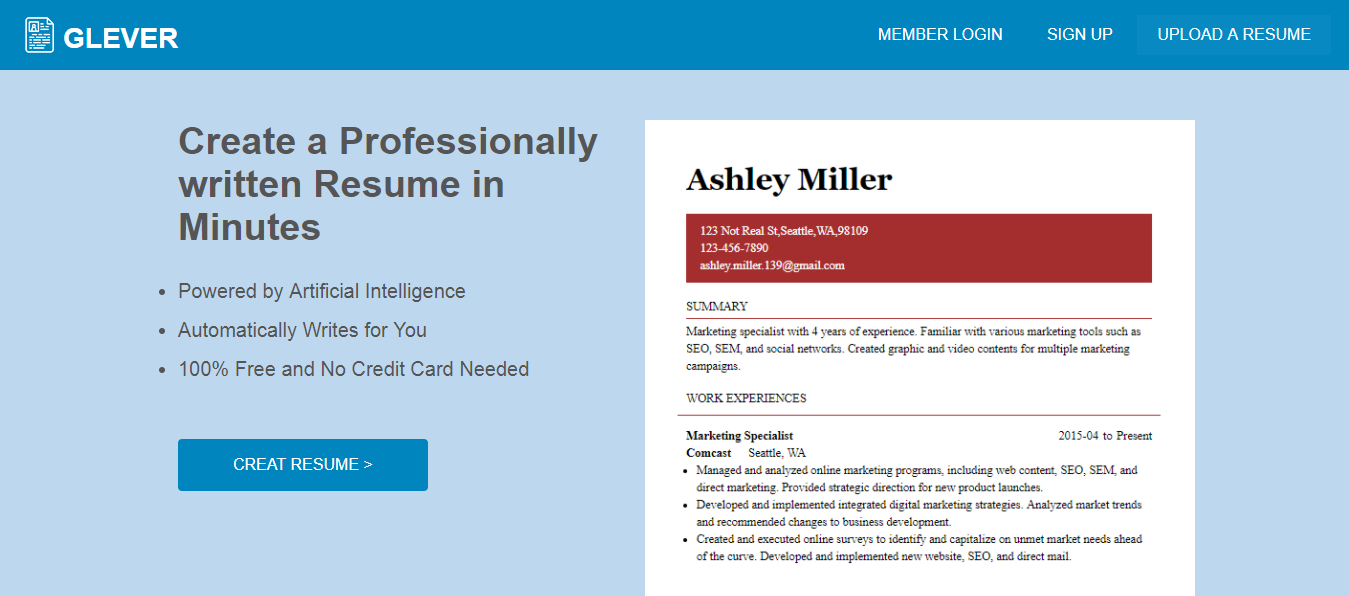 Resure Technology Inc., the San Francisco, CA-based company behind Glever.com, an AI-driven business writing service, raised an undisclosed amount of seed funding.
Innotech Capitals, an international private equity and venture capital fund, made the investment.
The company intends to use the funds to expand into other automated writing for businesses.
Led by founder and CEO Xiaoxin (Aaron) Yin, a research scientist and engineer focused on machine learning and data mining, Glever.com uses AI technology to make resume writing simple by asking the user to provide his/her job title, and then starting creating possible descriptions for the job. When receiving more hints such as skills used in this job, or one sentence describing the main responsibility, the system can create more detailed copy, specific for what the user needs.
The service is free.
FinSMEs
07/02/2018