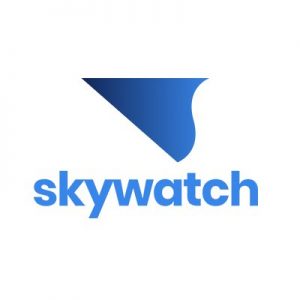 SkyWatch, a Palo Alto, CA-based data analysis, risk-assessment and active risk-reduction platform for the drone industry, raised $2m in seed funding.
Backers included F2 Capital, Verizon Ventures and Kaedan Capital with participation of former senior insurance executives from companies like Axa and Liberty Mutual, and leaders in the drone industry.
The company intends to use the funds to continue building its innovative platform.
Led by Tomer Kashi, CEO & Co-Founder, SkyWatch has developed a platform enabling drone service providers to track important safety metrics during flight planning, flight execution and post-flight, and build on-demand insurance solutions.
The company's mobile application, which will be available on iOS and Android to both business and recreational operators in Q1 2018, will connect to most unmanned aerial vehicles (UAVs) of choice and allow operators to get real-time hazard warnings based off of the drone's telemetry, calculating a proprietary "safety score" for each flight, based on the operator's behavior. The "safety score" can be used to set an industry benchmark for operators, who will be more aware of how they fly, and will be able to improve their score as they practice better, safer flights. Additionally, the company plans to offer operators unique on-demand insurance solutions based on this proprietary safety score in coordination with leading insurance carriers.
SkyWatch's software platform uses a variety of data sources and AI based algorithms to analyze risks. These include more than 30 drone sensors to predict and prevent potential failures before they ever occur, hyper-local weather mapping (wind, precipitation, and temperature), 3-D airspace and ground mapping, and crowd density mapping.  
FinSMEs
31/01/2018