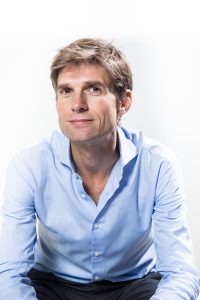 Guest Post by Kristian Valk, CEO of Hotelchamp*
Hoteliers in general have a bittersweet relationship with OTAs (online travel agents). While on the one hand, they need to work with them in order to get exposure – with most people booking trips using these platforms in one way or another – they also have to pay substantial fees for the privilege.
In many cases, these fees aren't clear to the hoteliers themselves, and can sometimes lead to the consumer having to pay more than they expect as well. The OTAs can also often claim the credit for incentives offered by the hotelier itself – for example free cancellation policies – in order to present themselves as the consumer's friend.
While it isn't realistic for most hotels to stop using these platforms altogether, they should be aware of exactly where their money is going, and think about how they can boost their efforts to ensure that their guests can get a better deal.
Ranking by commission
The most common way of third-party websites applying fees to hoteliers is through commission. Though on the surface of it, this may seem fairly straightforward and possibly the fairest way of doing things, in many cases the website puts pressure on the hotelier to increase the percentage they pay per booking in order to appear higher up the listings. If they don't agree to do this, they get pushed lower down.
The consumer may simply presume that these websites are presenting them with the most relevant hotels for their needs first, whereas they're actually being shown the hotels that are most willing to give up a higher percentage of their profit margin. Without these commission fees, hoteliers could potentially afford to offer a lower, more competitive rate, meaning the consumer pays less and the hotel can still make a healthy profit.
Ranking by availability
And this isn't the only way that hotels can be threatened with being moved down the rankings. Third party listing sites often insist on certain levels of availability from hotels, meaning that a fixed number of rooms should be available for customers booking through the OTA's website. This can have an impact the hotel's bottom line at busier times. In high season, the hotel might be able to rely on having a full house without the help of third parties, yet is obliged to reserve availability and take the hit of losing more money in commissions, or risk appearing lower in the listings.
OTA markups
Hoteliers also need to be wary of what happens when they partner with OTAs and tour operators. In cases where the OTA is the Merchant of Record, collecting the money from the customer – not the hotel – there is a lot of room for markup. So while the hotel might be selling rooms at what it thinks is a competitive rate, the OTA has added a significant amount to the price and is pocketing the difference. And though the hotel has no control over this, it will be them who bears the brunt of the dissatisfaction should the customer subsequently find a better deal elsewhere.
The benefits of a direct approach
If hotels want to ensure that their guests are getting the best possible deal, they need to do everything they can to encourage direct bookings. Not only does this mean the hotel doesn't have to pay the commission and can have more certainty of a healthy profit margin, it means they can spend part of what they save on their guests.
The key to doing this is to focus on the online sales channel and taking a personal approach to every website visitor. While the hotel can't guarantee that every potential guest will visit their website, people using OTAs often do look at them for research purposes, then going back to the third party to make the booking.
This visit is a golden opportunity for hoteliers to grab the visitor's attention. It is vital, then, that the hotelier's website and interface is well-designed to offer the visitor the best possible user experience – reacting to the needs of each potential guest to offer them a better and more personalised deal.
Data-driven personalisation
Data from each individual's visit – where they are from, what device they are using, the pages on the website that they look at – needs to be captured to create a personalised path for that visitor. If they come from Spain, they could be offered the option of seeing the website in Spanish rather than English. If they look at family rooms, they could be offered the chance to apply for a family discount voucher by email.
These personalised touches – if executed in real time – give visitors a compelling reason to book direct. If they do this, then what the hotelier saves in commission fees can be used in part to offer additional extras to the guest when they arrive – a bottle of champagne or a complimentary meal, perhaps.
While OTAs do provide value for hotels through increased exposure, hoteliers need to consider how they incorporate direct bookings into their omnichannel strategy. To do this, they need to take advantage of every interaction they have with a potential guest, using a personalised approach to increase the chance of a direct booking.
About Kristian Valk
Kristian Valk is CEO and co-founder of Hotelchamp. Kristian co-founded Hotelchamp following on from his 14 years experience in e-commerce, working in highly competitive markets, where he founded more than 50 webshops. Since selling his successful e-commerce business at the end of 2014, he joined fellow co-founder Kasper Middelkoop to establish Hotelchamp. Within 6 months, Kristian and his team of 35+ employees have already helped hundreds of hotels from over 40 countries boosting their direct bookings. Kristian's ambition is to help hotels worldwide gain more direct bookings and restore a fair balance between their direct channels and third parties.
*Founded in Amsterdam in 2015 by Kasper Middelkoop and Kristian Valk, Hotelchamp offers smart technology for hoteliers to boost direct revenue and build guest relations. The company has grown in two years to a team of 50+ employees, and boasts a portfolio of clients including Millennium Hotel Group, The Athenaeum in London, Hotel Palazzo Versace in Dubai, De L'Europe in Amsterdam, Meininger Hotel Group, StayOkay Hotel Group, Bilderberg Group, Amrath Hotels and more. Hotelchamp is trusted to support over 1,000 hotels from more than 40 countries.