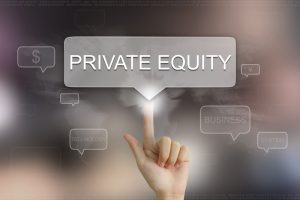 Spectrum Equity, a Boston, MA- and San Francisco, CA-based growth equity firm, closed Spectrum Equity, VIII L.P., at $1.25 billion.
In conjunction with Fund VIII, Spectrum closed an additional $125m for a Discretionary Overage Program, which will enable the firm to pursue larger transactions or follow on investments opportunistically.
Founded in 1994 and led by Vic Parker, Chris Mitchell and Ben Spero, the firm focuses exclusively on investments in information services, software and Internet companies.
Similar to prior funds, Fund VIII will provide capital to companies with proven, scalable business models and which exhibit high growth with persistent customer relationships.
Spectrum makes growth equity investments ranging in size of $25 million to $100+ million in a mix of control and minority transactions. The firm typically provides the first institutional capital to companies operating in industry verticals in which Spectrum has developed deep domain expertise and an established track record.
Representative investments include Ancestry, Bats Global Markets, Definitive Healthcare, GoodRx, Grubhub, Jimdo, Lynda.com, SurveyMonkey, Teachers Pay Teachers and Verafin.
In addition, the firm has promoted Adam Margolin to Managing Director and Leah Palmer to General Counsel.
Adam Margolin joined Spectrum in 2005 and focuses on investments in software, data analytics and financial technology. He has been closely involved with investments in Business Monitor International, Digital Marketing Institute, Ethoca, Trintech, Verafin, Verisys and World-Check.
Leah Palmer joined the firm in 2015 and is responsible for a broad range of legal matters across new investments, existing portfolio companies and firm operations.
FinSMEs
18/10/2017