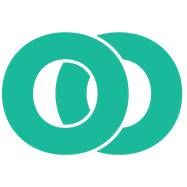 Competitoor (Dispell Magic Srl), a Carpi (Modena), Italy- and London, UK-based developer of an AI-driven software that enables retailers to monitor online prices of competitors, raised €469k in funding.
The round – which brings the post money value of the company to over £2.5m – was led by Barcamper Ventures (managed by Primomiglio Spa SGR), with participation from H-Farm and Alterego.
The company, which was accelerated within H-Farm in 2015 and dpixel in 2017 raising over €600k in total to date, intends to use the funds to continue to grow in Italy and expand into other European countries.
Founded in 2015 by Davide Lugli and Maximilian Lanaro, Competitoor has develope an artificial intelligence driven software platform which allows retailers to monitor online prices of competitors to support the activities of retailer, brand and store managers in developing informed price strategies. The platform also enables brands to monitor the distribution networks and the selling prices of their own products globally, in order to understand the partners who infringe agreed deals.
Clients include Dainese, Auchan, Liu Jo, Pinko, Alpitour, Morellato, among others.
Following the close of this round Barcamper Ventures owns a 14.18% stake in the company, H-Farm owns a 13.92% stake, and Alterego Srl owns a 3,81% stake.
FinSMEs
12/10/2017