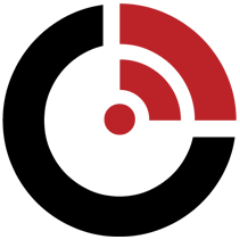 Orbcomm, Inc. (Nasdaq:ORBC), a Rochelle Park, N.J.-based provider of Machine-to-Machine (M2M) and Internet of Things (IoT) solutions, acquired the assets of inthinc, Inc., a Salt Lake City, UT-based provider of fleet management and driver safety solutions to a broad range of industrial enterprises.
The amount of the deal was not disclosed.
Through the acquisition of inthinc, Orbcomm will expand inthinc's core telematics services to its existing transportation and heavy equipment markets and broaden inthinc's global presence through its widespread distribution channels.
Led by Todd Follmer, who is joining Orbcomm as Senior Vice President of Fleet Management, inthinc provides vehicle telematics solutions focused on improving driver safety, operational efficiency, regulatory compliance and workforce optimization through the two-way integration of in-vehicle devices, smart mobile devices, web applications and data management services.
A long-time customer of Orbcomm's wireless data services, inthinc provides its fleet management solutions to more than 100 enterprises and industrial companies around the world, who operate large commercial vehicle fleets. In addition, the company offers solutions that support the emerging ELD Mandate regulations from the Federal Motor Carrier Safety Administration, which will require companies to replace drivers' paper log-books with electronic "Hours of Service" applications in late 2017.
inthinc also has a strong market presence with energy companies, who use its solutions to manage driver behavior and vehicles serving the North American exploration and production market.
The company serves customers across the United States as well as across Argentina, Australia, Canada, Chile, Columbia, the Dominican Republic, Mexico, Papua New Guinea, Peru, Romania, South Africa, and Tanzania.
Led by Marc Eisenberg, Chief Executive Officer, Orbcomm provides a broad set of asset monitoring and control solutions, including seamless satellite and cellular connectivity, unique hardware and powerful applications, all backed by end-to-end customer support, from installation to deployment to customer care. Its diverse customer base include premier OEMs, solutions customers and channel partners spanning transportation, supply chain, warehousing and inventory, heavy equipment, maritime, natural resources, and government.
FinSMEs
12/06/2017