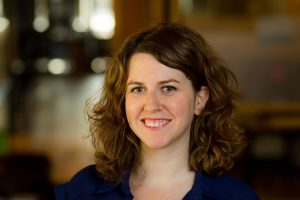 Some days ago, YL Ventures, a San Francisco, CA- and Tel Aviv, Israel-based seed stage venture capital firm with a meaningful list of successes, mainly in the cybersecurity field, closed its third fund, at $75m.
Following, it, Iren Reznikov, Senior Analyst at YL, answered our questions about herself, the new fund, the firm's modus operandi, and shared with us our thoughts about the vc and tech world.
FinSMEs: Hi Iren. First, tell us a bit more about you please. What's your background?
Iren: I joined YL Ventures two years ago after serving in the International Affairs Department in the Israeli Ministry of Finance, where I specialized in FDI (Foreign Direct Investments) policy of the Ministry, and other Macro Economic issues of the Israeli economy. On behalf of the Israeli government, I took an active role in negotiating bilateral treaties between Israel and other countries, with a strong focus on emerging economic markets. In addition, I was an Israel-China Economic Fellow at the National Economic Council within the Prime Minister's Office, developing strategic initiatives for the enhancement of Israel-China economic relations.
I hold a Bachelor of Arts in Philosophy, Economics, and Political Science (the honors program PPE) from the Hebrew University and I am currently an Executive MBA candidate at the Hebrew University.
FinSMEs: Let's speak about the new fund. What's the overall investment strategy?
Iren: Our focus for YLV III, our new $75M fund, will remain seed stage technology companies in high-growth B2B software sectors including cybersecurity, enterprise software, autonomous vehicles, drone technologies and VR/AR. We will continue teaming up with strong technological Israeli entrepreneurs that have identified big market opportunities.
Our approach is very focused and selective. We invest only in two to three companies a year, as we believe that entrepreneurs in these stages need the fullest attention and assistance in order to grow their companies successfully. We are fully dedicated to supporting our portfolio companies in every aspect they need and helping them in the critical time of building their companies. Our combination of strong presence in Silicon Valley and deep roots in the Israeli startups ecosystem, enables us to become the ultimate partner for early stage tech startups that are seeking to succeed in the US market. We leverage our vast business network for introductions to customers, strategic partners, board members, key hires, top-tier follow-on investors and potential acquirers.
We lead the initial $2-3 million seed investment and continue to support our companies as they grow and raise more capital, as we successfully did in our previous two funds. YL Ventures reserves more than half of its investable capital for follow-on financing of its existing portfolio companies.
FinSMEs: Your main focus is on cybersecurity, one of the most dynamic tech areas. Which will be the main trends in the next few years?
Iren: We are definitely very bullish about cybersecurity and we intend to continue and invest heavily in this area through our new fund.
As we see it, traditional cybersecurity fields such as endpoint and network security have become extremely crowded in the last few years, with companies establishing their presence and gaining market traction. Instead we are looking for innovative security solutions for emerging tech markets- from our experience, cybersecurity issues always follow in the footsteps of new technologies. A good example for this is virtual containers and connected cars, two markets which present great opportunities for cybersecurity solutions (we have invested in both of these categories- in Twistlock and in Karamba Security).
As with connected cars, we believe we will see other solutions focusing on securing emerging IoT markets such as medical devices, drones, and others.
We also predict that we will see a rise in management platforms that can help CISOs to consolidate their control and provide automation, orchestration, and visibility on the various security products deployed in their organizations. Managing dozens of security products which produce many alerts and are managed via different dashboards, are causing serious hurdle for CISOs, and so this presents an interesting opportunity to solutions in this space.
We expect the continuing spread of Ransomware attacks to increase (as we've seen in the latest global attack). As SMBs are the most vulnerable market for such attacks, we believe that they will start to invest more heavily in security products and enhance their overall security posture.
FinSMEs: A short history, already some big exits. What do you want to see in entrepreneurs? How do you support them beyond capital? Can you bring us some examples?
Iren: We love working with brilliant technological entrepreneurs that have deep understanding in the field they are aiming to operate in, and we specialize in helping them in the early stages of their journey, even before they know how exactly their next venture will look like.
This is the reason we keep in close touch with entrepreneurs who are not ready to raise capital yet- we believe that building a relationship in these stages is beneficial for both sides, as the entrepreneur gets to gain insights and feedback from a potential investor, while we are able to track the founder's progress over time and learn about her execution skills.
As I mentioned before, our strong presence in Silicon Valley enables us to provide a full package of support, as we leverage our vast network to create business opportunities and guide our founders through the challenges of penetrating global markets and building great companies.
Finally, as we are a very focused VC investing in specific fields, we have a great understanding of the technologies we invest in and that enables us to give added value to our entrepreneurs and to the Israeli local entrepreneurial community.
FinSMEs: Beyond cybersecurity, personally, what do you think will be hot in tech in the next years? What do you follow with particular attention?
Iren: In the general technological world, we are following closely the adoption of Serverless architecture. Also called FaaS (Function as a Service), this is the next evolution of IaaS (Infrastructure as a Service), as it completely abstracts the cloud infrastructure from developers. The biggest advantage of this technology is that it executes the code using only the precise amount of compute resources needed to complete the task, and so customers pay only when a serverless function is executed. This ability is especially relevant for IoT applications and AR/VR, where real-time responses are needed at a large scale. Cloud providers are already offering this kind of service, including AWS Lambda, Microsoft Azure Function and IBM Bluemix OpenWhisk. Although Serverless architecture is still in its embryonic stage, we predict that the adoption rate of serverless will continue to grow.
FinSMEs
18/05/2017