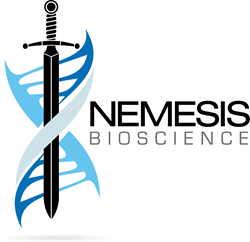 Nemesis Bioscience, a Cambridge and Cardiff, UK-based developer of products to resurrect anti-microbial therapies made ineffective by increasing microbial resistance, raised over £700k in seed funding.
The round was led by The Rainbow Seed Fund who co-invested alongside Finance Wales and Dr Mark McCamish.
The company intends to use the funds to validate its suite of technologies.
Founded in March 2014 by Dr Frank Massam, Professor Conrad Lichtenstein and Dr Gi Mikawa, Nemesis Bioscience is advancing Bacterial Cybergenetics technologies in vivo, including:
– Nemesis Symbiotics for applications including the reversal of antibiotic resistance and
– Transmids for their clinical, veterinary and industrial delivery.
Nemesis Cybergenetics© technologies use modified, multiplexed programmable RNA-guided endonucleases – the first of which has been proven to inactivate resistance to beta-lactam antibiotics by targeting 8 families of beta-lactamases including extended spectrum beta-lactamases (ESBL), carbapenemases, and metallo-beta-lactamases.
Large opportunities for the company's products are in the antibiotic, wound care and veterinary medicine markets.
FinSMEs
08/05/2017