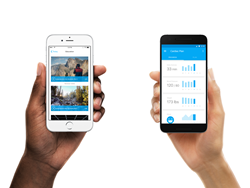 Moving Analytics, a San Francisco, CA-based provider of digital solutions for patient rehab programs, closed an investment from OCA Ventures.
The amount of the deal was not disclosed.
The company will use the capital to further expand its sales and marketing efforts and expand into its existing customer locations.
Led by CEO and Founder Harsh Vathsangam, Moving Analytics provides technology-enabled, home-based programs – validated on over 70,000 patients – that aim to help hospitals increase enrollment and completion rates in their cardiac rehab programs.
Using Moving Analytics' solution, a care manager can generate an individualized care plan for the patient and send this plan to his or her smartphone. At home, the app guides the patient through a series of supervised exercises, delivers educational content and provides an interface to track vital signs and chat with his or her provider.
The app also analyzes patient behaviors and alerts the care manager if any issues should arise. The care manager coaches the patients in weekly phone-based sessions and modifies their treatment plan based on new symptoms and progress.
The company's product, Movn, based on MULTIFIT, an evidence-based cardiac rehab program developed by researchers at Stanford University, is currently being used in several hospitals across the country including NYU Langone Medical Center, New York, Our Lady of Lourdes, New Jersey and the Atlanta Veterans Affairs Medical Center, Georgia.
FinSMEs
28/02/2017