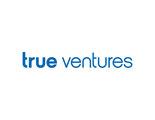 Palo Alto, CA-based early-stage venture capital firm True Ventures raised $310m for its fifth fund.
True Ventures V will continue the firm's strategy of investing in "founders of movements" and "products that capture the world's imagination". True, which celebrates its 10-year anniversary this year, has invested in multiple markets including connected hardware, enterprise software and infrastructure.
The first investments include a high-powered laser metal printer, a user experience design "school," a virtual reality application and genome sequencing technology.
Led by Jon Callaghan and Phil Black, True now manages approximately $1.3 billion in capital. Successful investments include Fitbit (NYSE: FIT), MakerBot (acquired by Stratasys), Goodreads (acquired by Amazon), BrightRoll (acquired by Yahoo!), and Automattic (the company behind WordPress).
More recent investments include Peloton, Ring, Puppet Labs, Duo Security and Namely.
The firm has also created a founder platform incorporating educational events, communication tools, resources and community initiatives for founders and their teams, families and communities. This includes such events as True University, a two-day "startup school" to educate employees at True portfolio companies about all aspects of the entrepreneurial experience; and Founder Camp, a two-day deep dive into the unique challenges and experiences facing founders of early-stage companies.
The platform also includes True Entrepreneur Corps (TEC), a 10-week fellowship program where college juniors and seniors can learn what it's like to work at a startup firsthand; and the Priya Haji Fellowship, a nine-month program for new college graduates—particularly women—seeking their first full-time startup jobs.
Finally, the firm recently launched True Impact, an initiative to extend the power of True's creative platform, people and brand to nonprofit organizations improving the community.
FinSMEs
25/08/2016