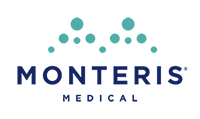 Monteris Medical, a Plymouth, MN-based company developing innovative MRI-guided, laser-based brain lesion therapy, closed a $10m term loan with Oxford Finance LLC.
The proceeds of the loan are being used to accelerate the ongoing sales of its NeuroBlate® System, a laserablation device utilized by neurosurgical specialists to treat brain lesions.
Founded in 1999, Monteris Medical focuses on developing innovative MRI-guided neurosurgical ablation tools and solutions for neurosurgeons. By combining Magnetic Resonance Imaging (MRI), advanced navigation software and Laser Interstitial Thermal Therapy, the company has created a system enabling surgeons to reach lesions that are difficult to access with standard surgery or were previously considered inoperable.
Monteris offers The NeuroBlate® System, a neurosurgical ablation device providing controlled therapy for brain lesions, the Monteris Mini-Bolt, a cranial bolt system that enables a robotic interface for protected and precise therapy delivery, as well as the AtamA™ Stabilization System for MRI-guided neurosurgical procedures requiring head fixation.
FinSMEs
29/06/2016