In 2014, Internet search giant Google announced that its fourth Campus facility would open in Warsaw – after London, Tel Aviv and the newest addition, Seoul. A year has passed, the Campus is underway and set to open in late 2015, but many are still wondering why Poland was chosen in the first place. We try to answer this question below
According to Google's own description, "Campuses are Google's spaces for entrepreneurs to learn, connect, and build companies that will change the world". It is a place where experienced mentors, both from the local community as well as Google, help less experienced entrepreneurs go from idea to viable business, especially ones looking to scale and make an impact outside of their country or region. A big advantage of Campuses is their ability to connect a local community to Google's immense global network, including its six planned Campuses (São Paulo and Madrid will also be opening soon) and 25 smaller hubs.
When the Warsaw Campus was announced, Eric Schmidt was present at the inauguration. "Google started as a start-up in garage, so supporting start-ups is part of our DNA," Eric said. "Our hope is that Campus Warsaw will supercharge tech entrepreneurs, strengthen the start-up ecosystem and encourage even more innovation in Poland."
That sounds great, but why was Poland chosen in the first place? Luckily,Aa representative of Google for Entrepreneurs had some answers.
Google Campus – why Poland?
For the rest of the world, the choice of Poland may be surprising, especially considering that the choice of this city was announced before the other European location, Madrid, was revealed. However, Google has good reasons for this choice, according to a talk Genna McKeel from Google for Entrepreneurs gave at Reaktor Warsaw a few months ago.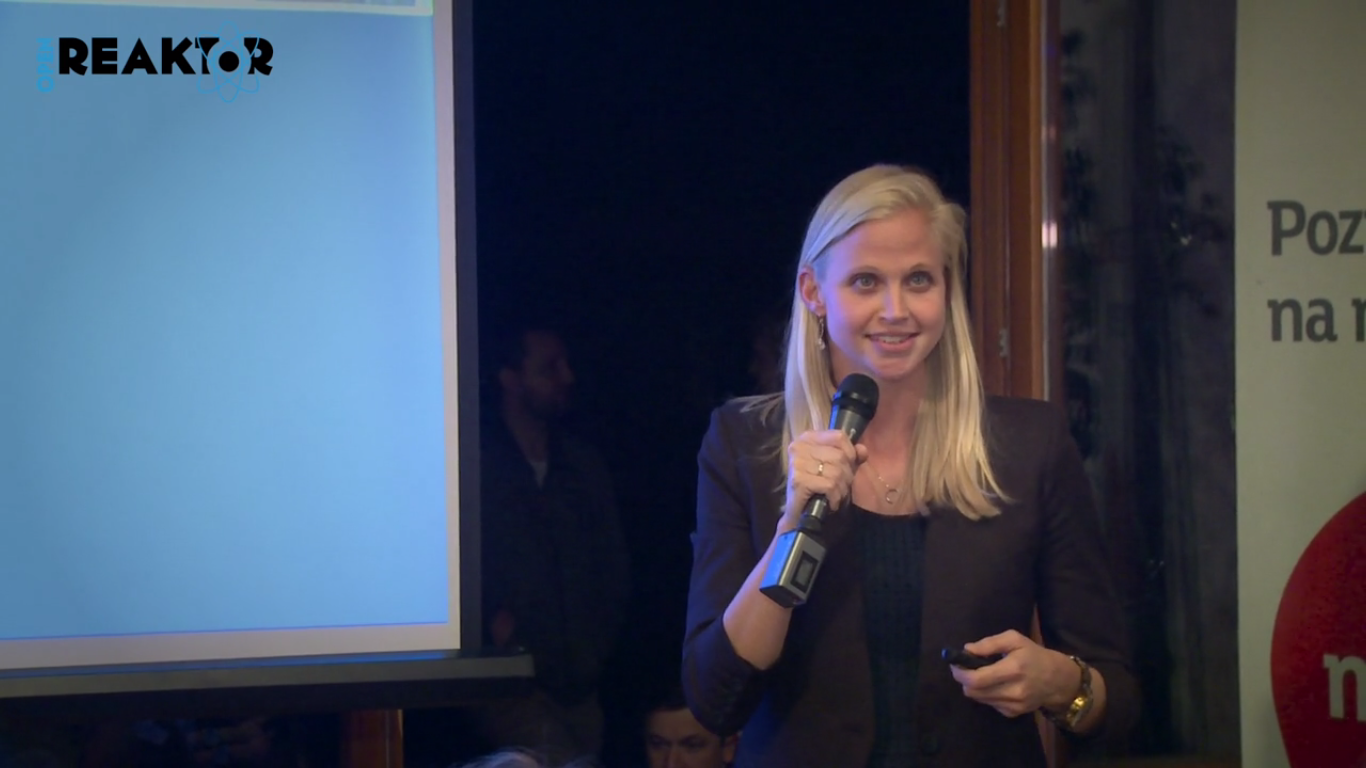 First, Genna described Google's overall strategy when choosing a location for their Campuses. A Campus location must have the following three components: a flourishing start-up community full of talented entrepreneurs, the opportunity for local start-ups to benefit from Google's global network and local current Google employees to provide mentorship. Warsaw (and Poland as a whole) definitely meets all three criteria. " We know there's a lot of density in Warsaw right now," Genna stressed when talking about the first point. For the second point, she noted that many Polish entrepreneurs are already searching for ways to connect with outside investment and knowledge. For the last point, Genna added, "we have a great office of Googlers here that can help provide and have been helping the launch".
Google Campus – why Warsaw?
While the rest of the world was asking "Why Poland?", Cracovians were asking, "Why Warsaw?" After all, Google had already been operating in Krakow since 2006 and Google for Entrepreneurs Krakow (GEK) is a popular meeting point for start-up related events in the city. Unfortunately for Poland's former capital and second city, both GEK and its offices seem to be closing, as already back in March Google asked its engineers in Krakow to relocate to Warsaw or other offices in the country.
However, Krakow's loss is the capital's gain. So what will Campus Warsaw look like? We can use existing Campuses as models, such as London. Its seven floors include a café with free Wi-Fi, an events space, a coworking space, spaces for education including labs and classrooms, and accelerators. As anyone who has seen Google's original headquarters in California would expect, there's places for both work and play, including pool tables and video game consoles as well as desks, meeting spaces and conference rooms.
So what will Campus Warsaw look like? For thatWe have to wait for more details on how the Warsaw Campus will look, we have to wait, as the only thing that's known at the moment is the location, just announced this month: the Praga Koneser Center, an old vodka factory. The building is significant due to its location in Warsaw's Praga district, once a forgotten and run-down part of the city that is in full revival, particularly after the city's second metro line began operation there earlier this year. Google's move there spells good news for the area, as Praga's wealth of former factories and warehouses will likely soon host a new generation of start-up offices, lofts and meeting spaces.
Further details will be revealed in the coming months, though you can get a sense of what functions the Warsaw Campus will serve from Genna McKeel's presentation: "Google is not coming to run an accelerator program. Google is not coming to compete with the local ecosystem," she explained. "We're not going to run a coworking space. We're going to find partners that are already doing this work and work with you to really build Campus and really build what Warsaw needs."
This article was firstly published on web.gov.pl