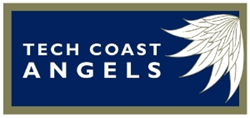 Tech Coast Angels invested a total of $16.3m in 61 deals in 2014, an increase by nearly 12%, from $14.6m compared to 2013.
TCA's five networks throughout Southern California invested in a variety of industries last year, including consumer goods, healthcare, biotechnology, HIPAA-compliant data storage, social networking, organic agriculture, and automobile technology.
New deals included Aggregage, Apeel Sciences, Ascendant Spirits, Beacon Healthcare, Edufii, Fusion Brake, GoBookIt, ImmunoGum, iPourIt, LeaseLock, Neural Analytics, Parcel Pending, Perfectna, Portfolium, Respiratory Motion, RetroSense Therapeutics, Ring Router, Schlep & Fetch, Soma Bar, Spine Innovation, The Influential Network, TrueVault, Unlicensed Chimp Technology, and WeGoLook.
Exits included AIRSIS, Allylix, Bluebeam Software, Hookit (formerly Loop'd Networks), and Mindbody Software.
Tech Coast Angels (TCA) is one of the largest angel investment groups in the US comprising over 300 angels with experience in every industry. Its network spans five regional areas in Southern California: Los Angeles, Orange County, San Diego, Santa Barbara/Westlake, and the Inland Empire.
Since 1997, the network has invested over $150 million in more than 275 companies.
FinSMEs
01/02/2015